JOHNNY CASH by FOLSOM PRISON CREW THEATER SHOW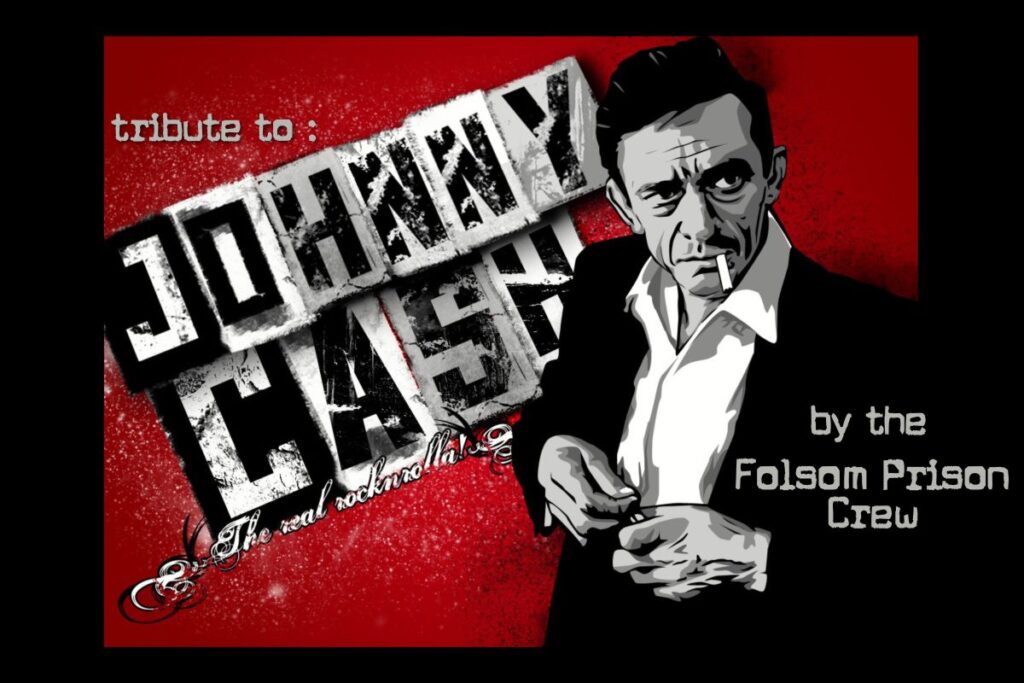 Verpakt in een wervelende muzikale show .Leadzanger "Will Wayne" wordt niet voor niets steevast Dé jonge Johnny Cash genoemd. Met zijn band "The Folsom Prison Crew" en "Ava Ray" als June Carter aan zijn zijde wordt er een ware authentieke live beleving neer gezet als een ode aan The Man in Black!
Bekende songs als Folsom Prison Blues, Walk the Line, Jackson, A boy named Sue, One en Hurt komen voorbij maar ook minder bekende parels van J.C. Cash die de echte fans erg waarderen. Een show voor de liefhebber dus!Will Wayne – Acoustic Guitar / "Johnny Cash" Voc Ava Ray – "June Carter" Voc Jack "Guitar" Hendrix – Electric Guitar & Acoustic Guitar / Voc Mighty Steve – Bass / Voc Maximus Moonshine – Drums Session musicians – Horns (Vrienden van Amstel, Waylon, Rowwen Heze).

Slide